Minoru Asada
Cognitive Developmental Robotics, Artificial Empathy, Neural Dynamics,Social Interaction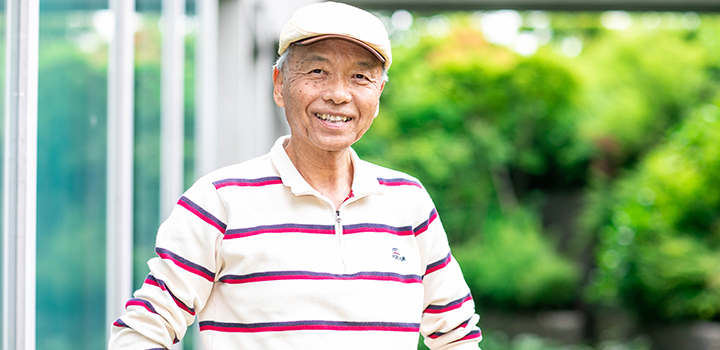 Main Lab Location:
Osaka Univ. (Suita Campus)
Other Affiliations:
Vice-President International Professional University of Technology in Osaka 3-3-1 Umeda, Kita-ku, Osaka 530-0001, Japan https://www.iput.ac.jp/osaka Tel. +81-6-6347-0111 Fax. +81-6-6345-3456 Specially-Appointed Professor Strategic Adviser: Symbiotic Intelligent System Research Center Open and Transdisciplinary Research Initiatives, Osaka University https://sisrec.otri.osaka-u.ac.jp 1-1 Yamada-Oka, Suita, Osaka 565-0871, Japan Tel. +81-6-6879-7347 Fax. +81-6-6879-4843 Visiting Professor Chubu University Academy of Emerging Sciences 1200 Matsumoto-cho, Kasugai, Aichi 487-8501, JAPAN
Mailing Address:
1-1 Yamada-Oka, Suita, Osaka 565-0871, Japan
Email:
asada at otri.osaka-u.ac.jp
We have been advocating cognitive developmental robotics that aims at understanding human's cognitive developmental process and acquiring a new insight into the design for symbiotic robots by synthetic or constructive approaches. Its core idea is "physical embodiment," and "social interaction" that enables information structuring through interactions with the environment including other agents, and behavior emergence.
Selected Publications:
Chiaki Hasegawa, Takashi Ikeda, Yuko Yoshimura, Hirokazu Kumazaki, Daisuke Saito N., Ken Yaoi, Kyung-Min An, Tetsuya Takahashi, Masayuki Hirata, Minoru Asada, and Mitsuru Kikuchi. Reduced gamma oscillation during visual processing of the mother's face in children with autism spectrum disorder: A pilot study. Psychiatry and Clinical Neurosciences Reports, Vol.2, No.1, e68, 2023.
M. Yunus Seker, Alper Ahmetoglu, Yukie Nagai, Minoru Asada, Erhan Oztop, and Emre Ugur. Imitation and mirror systems in robots through Deep Modality Blending Networks. Neural Networks, Vol.146, pp.22–35, 2022.
Minoru Asada and Oskar von Stryk. Scientific and Technological Challenges in RoboCup. Annual Review of Control, Robotics, and Autonomous Systems, Vol.3, No.1, pp.441–471, 2020.
Minoru Asada. Rethinking Autonomy of Humans and Robots. Journal of Artificial Intelligence and Consciousness, Vol.7, No.2, pp.1–13, 2020.
Minoru Asada. Artificial Pain May Induce Empathy, Morality, and Ethics in the Conscious Mind of Robots. Philosophies, Vol.4, No.3, pp.38, 2019.
Minoru Asada. Modeling early vocal development through infant-caregiver interaction: a review. IEEE Transactions on Cognitive and Developmental Systems, 2016 (to appear).
Hisashi Ishihara and Minoru Asada. Design of a 22 DOF pneumatically-actuated upper body for a little child android 'Affetto'. Advanced Robotics, Vol.29, No.18, pp.1151–1163, 2015.
Minoru Asada. Development of artificial empathy. Neuroscience Research, Vol.90, pp.41–50, 2014.
Hideyuki Takahashi, Kazunori Terada, Tomoyo Morita, Shinsuke Suzuki, Tomoki Haji, Hideki Kozima, Masahiro Yoshikawa, Yoshio Matsumoto, Takashi Omori, Minoru Asada, and Eiichi Naito . Different impressions of other agents obtained through social interaction uniquely modulate dorsal and ventral pathway activities in the social human brain. Cortex, Vol.58, pp.289–300, 2014.
Minoru Asada, Koh Hosoda, Yasuo Kuniyoshi, Hiroshi Ishiguro, Toshio Inui, Yuichiro Yoshikawa, Masaki Ogino, and Chisato Yoshida. Cognitive developmental robotics: a survey. IEEE Transactions on Autonomous Mental Development, Vol.1, No.1, pp.12–34, 2009.
Lab Members:
Researcher
・Yuji Kawai
・Jihoon Park
・Erhan Oztop
・Hisashi Ishihara