Living in Japan
Osaka, Kobe and Kyoto from the Kansai metropolitan area of about 19 million people, which at first thought seems like a daunting place to come and live. In fact the opposite is true – and living is much easier that most people realise. For accommodation, some people choose ultra-modern design Osaka apartments, others live in traditional Kyoto machiya houses, and rents are easily affordable. Japan has an exceptionally low crime rate, and people and property are safe at any time of day or night. Trains are never late, public services are excellent, and there are 24 convenience stores and vending machines everywhere.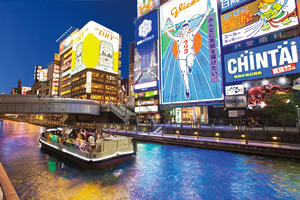 The streets are clean, recycling is high, and Japanese people are extremely friendly towards foreigners. The biggest barrier that most people fear is language, but a basic level of survival and even conversational Japanese is remarkably easy to grasp. It is difficult to understate the uniqueness, diversity, and richness of life in Japan, and how different it is from anywhere else in the world. Here we have chosen five of the things that particularly stand out from a non-Japanese perspective: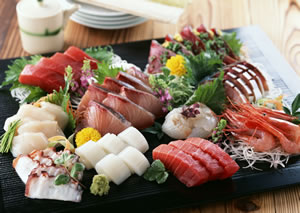 Food
Personally, we do not think anywhere in the world is even close to matching the quality, diversity, and affordability of food available here. Kansai is commonly referred to as the kitchen of Japan, and close to the ports and rural areas that provide the highest quality natural and seasonal produce imaginable. From the Kaiseki restaurants of Kyoto, the sushi bars of Kobe, to the Izakaya and street takoyaki stalls in Osaka, the choice is remarkable.
There are also many European and Asian restaurants – many originally Kaiseki trained chefs go to work abroad in the top restaurants in France, Italy, Spain and China, to return to start small, bespoke eateries. Together with yakitori, okonomyaki, tonkatsu, fugu, udon, soba, Kobe beef BBQs and so on, Kansai is a gastronomic paradise.
Culture
It may be a cliche, but Japan manages to support both the ultra-modern and the ultra-traditional cultures side-by-side. Osaka is cosmopolitan, high-tech, and unconventional – supporting radical and sometimes crazy fashions and styles beyond the comprehension of Western observers. It is the heart of what has been dubbed 'Cool Japan', with a unique alternative night/club-life for the adventurous. Osaka's futuristic urban cityscape lies in complete contrast to the peace and serenity of Kyoto and Nara – both ancient capitals of Japan. The beauty and calm of the gardens, shrines, and temples allow peace and contemplation, and an escape from the high pace of everyday life.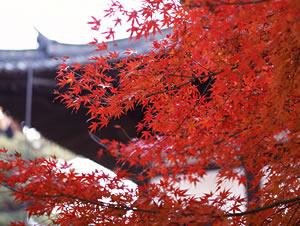 Japan has a long history of art, much of which is very different from Western art, and is deeply embedded in Japanese culture. Anime and manga are the best known forms of modern art, but traditional arts include ceramics, woodblock printing, ikebana, paper-making, Kabuki, and ancient Shinto and Buddhist art. Some non-Japanese people also learn the martial and culinary arts.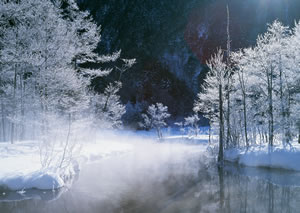 Hospitality
Japanese hospitality and service is famous, and derives from a strong culture of community, pro-sociality and mutual respect. Politeness and manners towards strangers are the norm, so travelling around Japan is remarkably stress-free. Throughout, service is friendly and discreet (and there is no tipping culture to worry about getting right!). In towns there are many ryokan's – old-style Japanese inns that offer traditional rooms and Kaiseki food. Japan is also covered with hot springs, called onsen, and visiting rural and mountain onsen is the most relaxing experience on the planet: staying in beautiful traditional Japanese houses, soaking in steaming old stone and wooden baths, and enjoying the finest local cuisine, sake and shochu.
Mountains and scenery
The vast majority of Japan is too mountainous and remote to support towns and cities, and the mountains often start where the city finishes. This means it is extremely easy to get into the countryside, and there are beautiful hills and rural villages to explore extremely close to Kansai. For the more adventurous outdoor enthusiast, the Japanese alps start about 3 hours north, and offer fantastic hiking, resort and backcountry skiing/snowboarding, and some serious mountaineering. Or you can head to the smoking volcanoes of Kyushu, the tropical pacific islands of Okinawa, or the wilderness areas of Hokkaido. Together with the food, this helps make Japan the healthiest country in the world.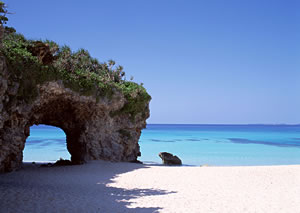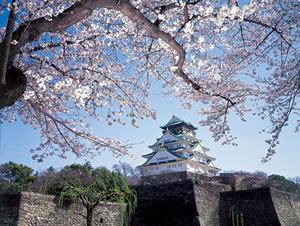 The seasons
Few other cultures are as embedded in the seasons than Japan, and this is observed in architecture, art and food. Many festivals celebrate the changing of the seasons, and reflect an ancient tradition of living in harmony with nature, still pervasive despite the modernity and urbanity. In CiNet, spring is celebrated by a parties under the local cherry blossoms, summer by late night yakitori barbeques after the heat has subsided, autumn by strolling through the leaves in the park opposite, and in winter many of us can found in immersed in various snowy mountain onsen enjoying hot sake.