Mitsuo Kawato
Brain-Machine Interface Technology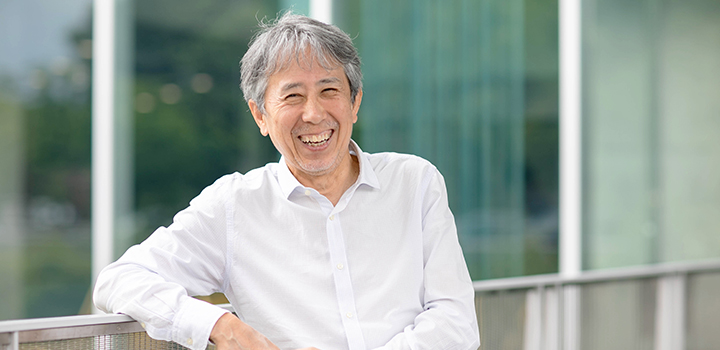 Main Lab Location:
ATR
Other Affiliations:
Visiting Professors of ・Nara Institute of Science and Technology, Computational Neuroscience Laboratory ・Kyoto University, Graduate School of Informatics ・Toyama Prefectural University ・Kanazawa Institute of Technology, Human Information System Laboratories ・Osaka University, Graduate School of Frontier Biosciences ・National Institute for Physiological Sciences ・National Institute of Informatics ・The University of Tokyo, Graduate School of Information Science and Technology, ・Tokyo Institute of Technology, Precision and Intelligence Laboratory ・Tamagawa University, Brain Science Institute
Mailing Address:
2-2-2 Hikaridai Seika-cho, Soraku-gun, Kyoto 619-0288 Japan
Email:
decnef-info at atr.jp
Our laboratory is engaged in research to decode information expressed in the brain from human brain activity signals, and to use this information to manipulate the brain and understand brain function. Currently, we are especially looking for students to participate in the following projects
a) Connecting the brain and artificial intelligence
Animals, including humans, are known to be able to learn from a small number of samples. In contrast, current artificial intelligence, including deep neural networks, requires as many training samples as parameters. Metacognition, multiple hierarchies of generative and inference models, and synchronization of neural activity are considered the secrets of the brain. Understanding these features of the brain, we aim to develop the next generation of artificial intelligence.
b) Brain-machine interface
Brain-machine interface, a technology that directly connects the brain to machines, is attracting attention as part of Brain-Tech, which aims to improve the abilities of healthy people as well as those with sensory, motor, and central function disorders. In particular, decoded neurofeedback, which applies a decoding technique to noninvasive brain activity measurement data and feeds it back to the subject as a reward, can induce activity patterns in specific regions of the brain in response to specific information. With this technique, we aim to cure psychiatric disorders and establish causal neuroscience.
Selected Publications:
Kawato M & Cortese A (2021): From internal models toward metacognitive AI, Biological Cybernetics, 115:415–430
Kawato M, Ohmae S, Hoang H, Sanger TD (2020): 50 years since the Marr, Ito, and Albus models of the cerebellum, Neuroscience, 462, 151–174.
Shibata K, Watanabe T, Sasaki Y, Kawato M (2011). Perceptual learning incepted by decoded fMRI neurofeedback without stimulus presentation, Science, 334(6061), 1413-1415
Lab Members:
see ATR homepage