Chikara Ishii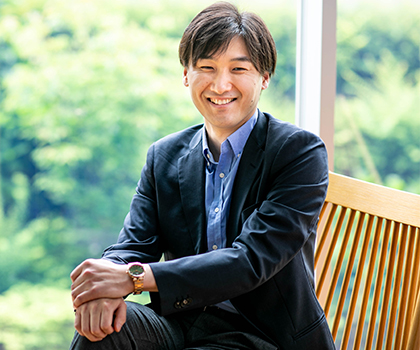 Main Lab Location:
CiNet (Kobe)
Specific Research Topic:
Social Neuroscience
Mailing Address:
588-2, Iwaoka, Iwaoka-cho, Nishi-ku, Kobe, Hyougo 651-2492, Japan
Email:
cishii at nict.go.jp
Because interpersonal relationships play an important role in our daily lives, understanding how interactions with others affect our feelings and behaviors is a key to understanding how the brain works.
My current interest is to investigate such brain functioning in interpersonal interactions in a more natural environment, rather than in a laboratory setting.
Selected Publications:
Ishii, C., & Katayama, J. (2020). Stimulus valence influences the evaluative processing of action outcome. NeuroReport, 31, 11, 840-844.
Ishii, C., & Katayama, J. (2022). History of one's own performance modulates evaluative processing of another's action outcomes, but not vice versa. Scientific Reports, 12, 1-8.