Masahiro Furukawa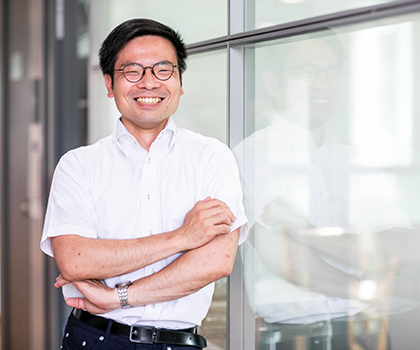 Main Lab Location:
CiNet (Main bldg.)
Specific Research Topic:
Sensory-motor Integration Mechanism of Human/ Human Interface based on Illusion / Telexistence / Virtual Reality
Other Affiliations:
Assistant Professor, Osaka University
Mailing Address:
1-4 Yamadaoka, Suita City Osaka, 565-0871
Email:
m.furukawa at ist.osaka-u.ac.jp
I am interested in designing human interfaces based on the properties of the human sensory-motor integration mechanisms.
More specifically, I am focusing on sensory experiences and body movements that do not reach the conscious level, by finding ways to record those experiences — since they are difficult to be assessed verbally — and to imperceptibly induce such movements.
I am also interested in potential applications that could be derived from the results of my research, such as the transfer of percepts, body movements, skills, and the sense of immersion.
Selected Publications:
Masahiro Furukawa, Kouta Minamizawa, Susumu Tachi, Voluntary Self-tapping Induces Self-localization Shift, IEEE International Symposium on Robot and Human Interactive (Ro-Man), 2014
Mashiro Furukawa, Hiroyuki Kajimoto, Susumu Tachi, Shared Palm For Remote Tickling, Vol 3, No 2 (2013): IJACSci, Vol. 3, No. 2, 2013
Masahiro Furukawa, Hiroyuki Kajimoto, Susumu Tachi, KUSUGURI: a shared tactile interface for bidirectional tickling, Augmented Human international conference, 2012
Masahiro Furukawa, Hiromi Yoshikawa, Taku Hachisu, Shogo Fukushima, Hiroyuki Kajimoto, "Vection Field" for Pedestrian Traffic Control, Augmented Human international conference, 2011